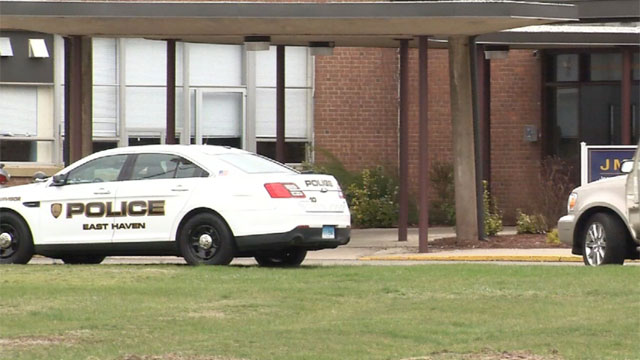 Police investigated a lockdown reported at Joseph Melillo Middle School. (WFSB)
EAST HAVEN, CT (WFSB) -
A middle school in East Haven was placed into a "soft lockdown" on Friday afternoon.
The lockdown was reported at Joseph Melillo Middle School, which is on Hudson Street, around 12:30 p.m., according to East Haven Superintendent Dr. Portia S. Bonner. The superintendent said the lockdown was due to a minor disturbance from a combative parent.
East Haven police were called to the school, but the lockdown has since been lifted, according to Bonner.
Bonner said students have resumed their regularly scheduled school day.
Copyright 2017 WFSB (Meredith Corporation). All rights reserved.