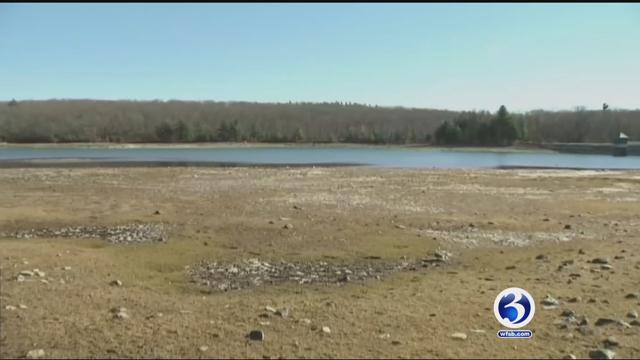 Reservoir levels were as low as 40 percent in Bristol. (WFSB)
BRISTOL, CT (WFSB) -
Snow storms and recent rains have helped alleviate the drought in Bristol.
Since last summer the people of Bristol have had to be conscious of their water use. Reservoir levels were as low as 40 percent.
Welcome rainfall has returned the reservoir levels back 98%, but this is not enough to lift the water restrictions.
"It has to go two months above 85 percent to be out of a drought so we're still asking residents to conserve, let us keep building up our reservoirs," said Mayor Cockayne.
For months, people who live in Bristol have been required to conserve water. There was no power washing homes or filling pools. Efforts necessary given the dire conditions in the city and other parts of Connecticut as well.
"In my nearly 15 years here at Channel 3, I've not seen any sort of drought situation like this so it's good we're making that headway and the conditions are improving slowly," Channel 3 meteorologist Mark Dixon said.
The Board of Water Commissioners is set to meet on April 18, which the mayor hopes will result in partially lifting the ban.
Copyright 2017 WFSB (Meredith Corporation). All rights reserved.