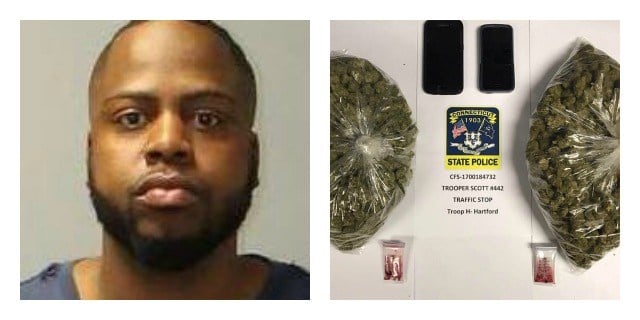 (Connecticut State Police)
HARTFORD, CT (WFSB) -
Connecticut State Police seized more than 2lbs of marijuana from a man's car after he was stopped for talking on a cell phone in Hartford.
Police arrested East Hartford resident, Karriem Holness, 34, for possession of marijuana and the illegal sale of a controlled substance after an investigation of his car revealed that illegal drugs were in his car.
Holness was pulled over on Market Street near exit 50 on Interstate 84 on Friday at 5:10 p.m.
Holness was released after posting a $15,000 bond and is due to appear at Hartford Superior Court on April 25th.
Copyright 2017 WFSB (Meredith Corporation). All rights reserved.