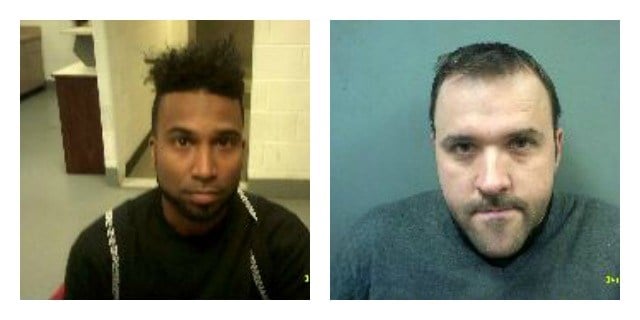 Milford resident, Evron Trim and Norwalk resident, Jakub Ruminski (CT State Police)
Connecticut State Police troopers arrested two motorcyclists, believed to be involved in a motorcycle group, for reckless driving following a police pursuit.
Police arrested 39-year-old, Norwalk resident, Jakub Ruminski, and 32-year-old, Milford resident Evron Trim for charges on reckless driving, reckless endangerment, and disobeying an officer.
Troopers out of Bridgeport received multiple calls from residents concerning a large group of motorcycles driving erratically on Interstate 95 Northbound originating in Stamford.
The police pursuit began when Trooper Glowacki stationed himself at near the Interstate 95 northbound, exit 21 rest area. According to police, some of the motorcycles took to the rest area, but others continued on 95 northbound.
As the Trooper approached the motorcyclists at the rest area, they sped off and continued along Route 8/25 North. After maneuvering between exits 4 and 5, Trooper Glowacki and Sergeant Sciarretto barricaded the two of the motorcyclists, namely Trim and Ruminiski.
Both Trim and Ruminiski were taken into custody without incident. Bond for both was set at $2500 and are expected to be in court on April 17th.
Copyright 2017 WFSB (Meredith Corporation). All rights reserved.