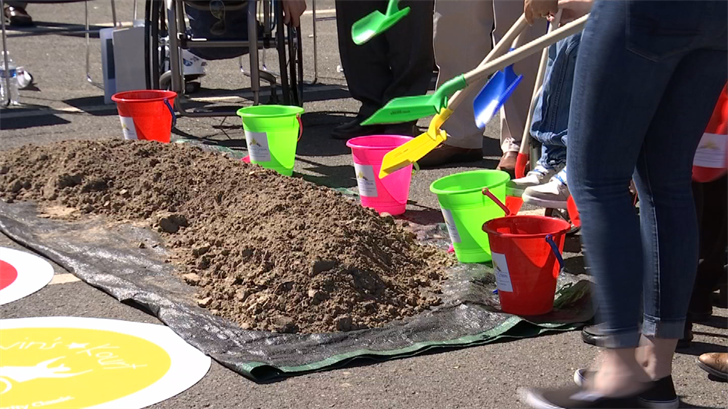 (WFSB)
WEST HARTFORD, CT (WFSB) -
A dream for a handicap accessible playground in West Hartford was realized on Sunday afternoon.
Using children's shovels and pails, Governor Malloy, West Hartford Mayor Cantor, and the Founders of Jonathon's Dream, an all-inclusive and handicap accessible playground, broke ground at the opening ceremony for the rebuilt park.
In 2013, the playground at the Mandell Jewish Community Center Campus was closed due to safety concerns.
"All the years that Johnathan's Dream was built in the original time I could never bring myself to come up with the words that should go on a Bronze Plaque, a permanent plaque," said Founder Amy Barzach. "It just was more than what I could do."
Now the plaque will have a permanent home at Jonathon's Dream Re-imagined.
Originally, the playground's concept drew national attention as it gave children of all abilities the chance to play, more than 200 others were built nationwide.
Copyright 2017 WFSB (Meredith Corporation). All rights reserved.