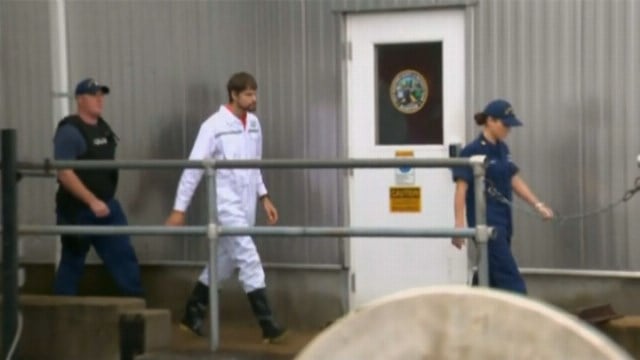 (CNN photo)
MIDDLETOWN, CT (WFSB) -
There is new information on the man at the center of a deep-sea mystery.
Nathan Carman, the man rescued at sea last year, is asking a judge to seal a warrant that reveals he was a suspect in his grandfather's murder.
Windsor police used the warrant to search Carman's former Middletown home.
Carman and his mother, 54-year-old Linda Carman of Middletown, were on a fishing trip when the boat sank last September.
He was found in a life raft eight days later. His mother's body was never found.
A hearing is scheduled for next week.
Copyright 2017 WFSB (Meredith Corporation). All rights reserved.