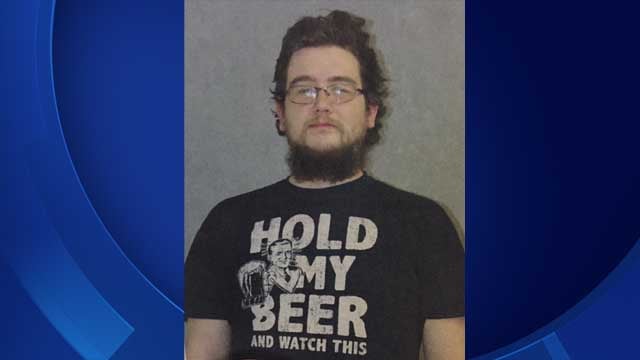 Harrison Wootton (CT State Police)
PUTNAM, CT (WFSB) -
A Woodstock man was arrested early Monday morning, while wearing an ironic t-shirt.
Police were called to Wilson Road in Putnam a little before 1:30 a.m. after a car struck a stone wall.
State troopers discovered that the driver, identified as 25-year-old Harrison Wootton, was under the influence.
He was arrested and charged with operating an unregistered motor vehicle, failure to have insurance, misuse of plates, failure to drive in the proper lane and operating under the influence of alcohol/drugs.
The shirt he was wearing at the time of his arrest said "Hold my beer and watch this."
Wootton is expected to appear in court on April 20.
Copyright 2017 WFSB (Meredith Corporation). All rights reserved.