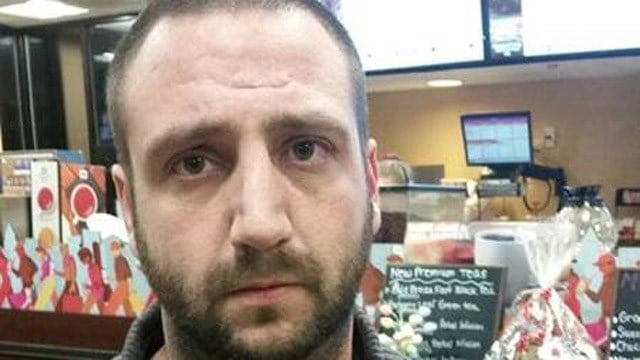 Jonathan Leblanc is accused of stealing televisions from Walmart in East Windsor, according to police. (East Windsor police photo)
EAST WINDSOR, CT (WFSB) -
Police are asking for the public's help locating a 33-year-old man who stole televisions multiple times from Walmart in East Windsor.
They said Jonathan Leblanc is responsible for taking the TVs out of the store "during the early morning hours by exiting the store through the garden section to a waiting vehicle."
Earlier in the investigation, police said Leblanc was developed as a suspect, but when he was located by officers, he gave them an alias and not his real name.
He was later positively identified over the course of the investigation.
Police plan to charge him with three counts of sixth-degree larceny, fifth-degree larceny, conspiracy to commit sixth-degree larceny, criminal impersonation and interfering with an officer.
They said he also has a warrant out for his arrest from state police for violation of a restraining order.
Anyone with information is asked to contact East Windsor police at 860-292-8240 ext. 1220.
Copyright 2017 WFSB (Meredith Corporation). All rights reserved.