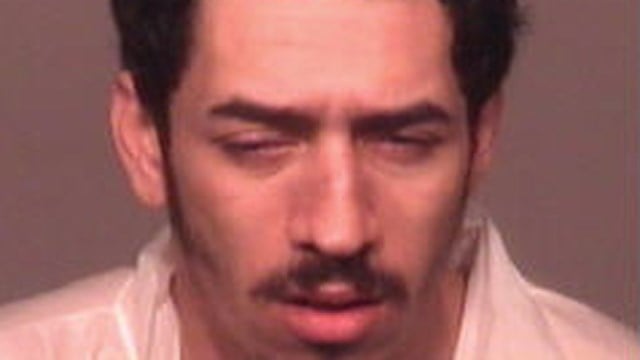 Jean Carlos Perez is accused of stabbing a man and trying to kidnap his ex-girlfriend, according to Meriden police. (Meriden police photo)
MERIDEN, CT (WFSB) -
A man accused of stabbing a man and trying to kidnap his ex-girlfriend is scheduled to face a judge on Wednesday.
Police said Jean Carlos Perez, 25, first tried to kidnap his ex-girlfriend on Monday night while she and the victim were at a convenience store in the city.
She managed to escape.
Her boyfriend ran out to help, but Perez pulled out a knife and fled.
The next morning, Perez figured out that the couple was on Lewis Avenue.
When he showed up, police said he charged the victim, who was standing outside, and stabbed him three times. One of the wounds was deemed serious.
However, police did not believe the injuries were life-threatening.
Perez was charged with first-degree assault, second-degree assault, disorderly conduct, first-degree reckless endangerment, criminal attempt to commit kidnapping and unlawful restraint.
He's due in Meriden Superior Court.
Copyright 2017 WFSB (Meredith Corporation). All rights reserved.