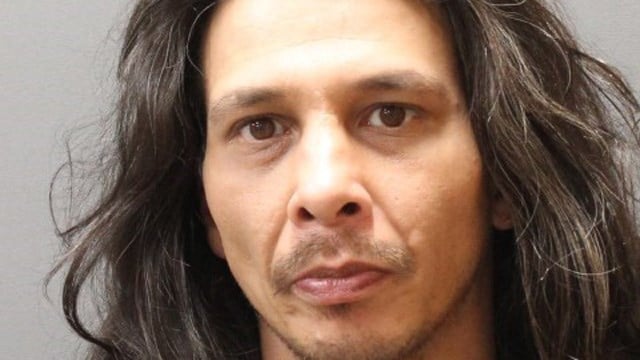 Brent Ramos was wanted on five arrest warrants and found hiding under a pile of laundry in Plainfield. (Plainfield police)
PLAINFIELD, CT (WFSB) -
A man wanted for failing to appear in court tried to escape police by hiding in a pile of laundry.
Police in Plainfield said they arrested 41-year-old Brent Ramos of Central Village on five separate arrest warrants Thursday.
The warrants charged him with second-degree failure to appear.
Officers said they arrived at Ramos' Putnam Road apartment just before 8:30 p.m. to serve the warrants when they realized he fled on foot to a vacant upstairs apartment.
He was found in a crawl space under a laundry pile, police said.
He was arrested and held on a $50,000 bond.
Ramos was given a court date of Monday in Danielson.
Copyright 2017 WFSB (Meredith Corporation). All rights reserved.