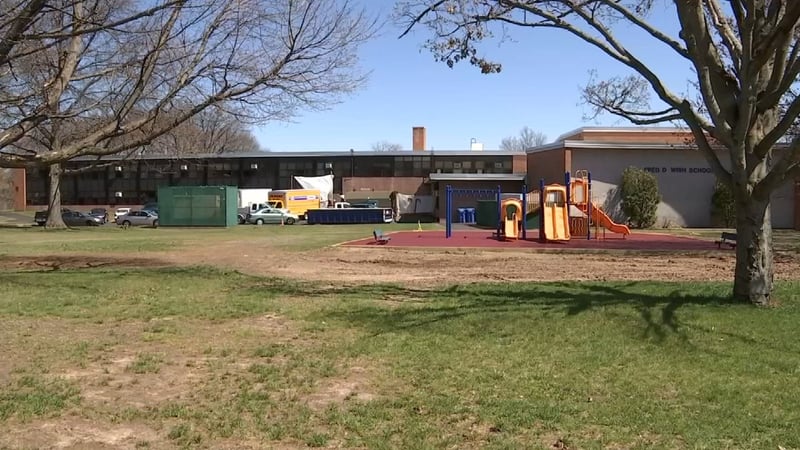 An asbestos discovery extended spring break at the Wish school in Hartford. (WFSB photo)
HARTFORD, CT (WFSB) -
The spring break for one Hartford elementary school had to be lengthened because of the discovery of asbestos over it.
The asbestos was found at the Fred D. Wish Museum School while a contractor was performing work that involved the removal of old lockers.
The project exposed insulation, upon which tests were done and the minerals were revealed.
According to the Centers for Disease Control and Prevention, asbestos is a class of minerals that can be found in older building products. If inhaled, it can lead to a host of illnesses including lung cancer.
District leaders said they worked with the state Department of Public Health and an environmental company to develop a plan for its removal.
The plan involved working over the school's spring break; however, it could not be completed in time. They made a decision last week to extend the break through Tuesday.
It could be extended again if the removal cannot be completed in time.
Two years ago, the school served as a relocation site when toxic chemicals were found inside the John C. Clark Elementary School. The PCBs were also found during a construction project.
That school has not reopened.
Copyright 2017 WFSB (Meredith Corporation). All rights reserved.