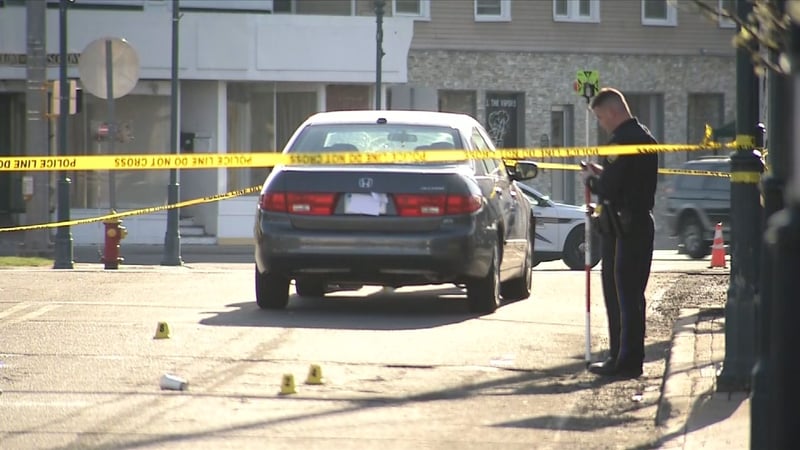 Quinnipiac Avenue in Wallingford was closed on Monday after a car struck a person. (WFSB photo)
WALLINGFORD, CT (WFSB) -
A woman was struck and killed by a driver in downtown Wallingford on Monday morning.
According to police, it happened on Quinnipiac Street just east of South Cherry Street around 6:35 a.m.
The victim was identified as 66-year-old Mary Stabile.
She suffered severe head trauma and was transported to Yale-New Haven Hospital where she was pronounced dead.
They said a portion of the road between South Colony Road and South Cherry Street was closed.
Police were in the process of reopening it as of 9 a.m.
They said the driver, identified as 34-year-old Michael Marchitto Jr. of Wallingford, hit Stabile who was not in a crosswalk. He did stop after it happened and is cooperating with investigators.
Stabile was pronounced dead around 7:15 a.m.
Police are still trying to figure out exactly how it happened.
They said sun glare may have contributed. Speed was not found to be a factor.
Anyone who witnessed the crash is asked to contact Officer James Knowlton at 203-294-2818 or Lt. Anthony DeMaio at 203-294-2838.
Copyright 2017 WFSB (Meredith Corporation). All rights reserved.