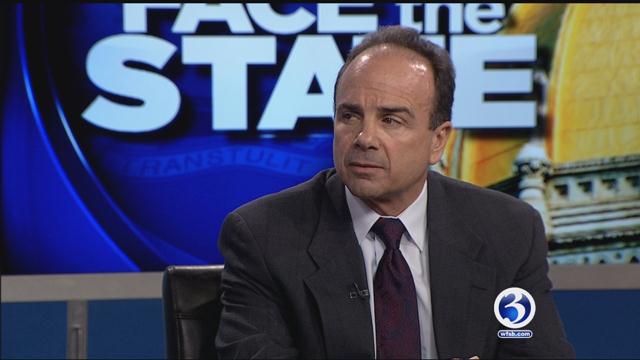 Bridgeport Mayor Joe Ganim (WFSB)
BRIDGEPORT, CT (AP) -
State elections staff members have until June 21 to determine whether Bridgeport Mayor Joe Ganim can participate in Connecticut's public financing program for statewide campaigns, given his past felony convictions for corruption.
Earlier this month, Ganim asked the state's Elections Enforcement Commission for a ruling on whether he's eligible to receive grants under the Citizens Election Program should he decide to run. The commission set a June 21 deadline for its staff Wednesday.
Ganim surprised many when he won back his old job as mayor in 2015. His victory came five years after he was released from prison for steering city contracts in exchange for expensive wine, custom clothes, cash and home improvements.
Ganim says he has not decided to seek statewide office, but acknowledges "it's something I am considering."
Copyright 2017 The Associated Press. All rights reserved. This material may not be published, broadcast, rewritten or redistributed.