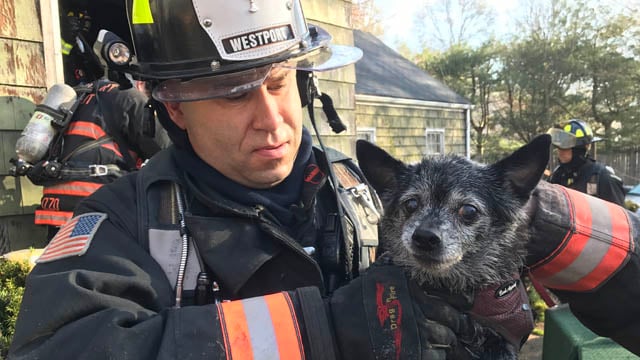 Two dogs were rescued from a house fire in Westport. (Westport Fire Dept. photo)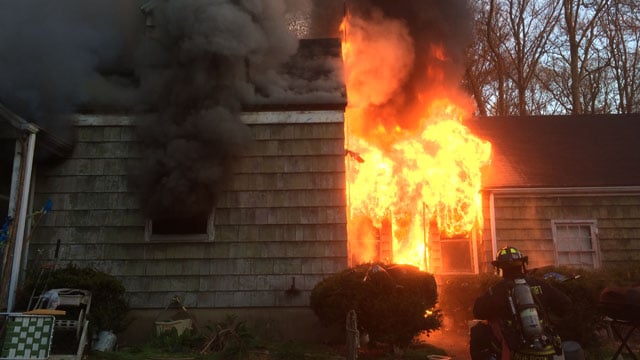 (Westport Fire Dept. photo)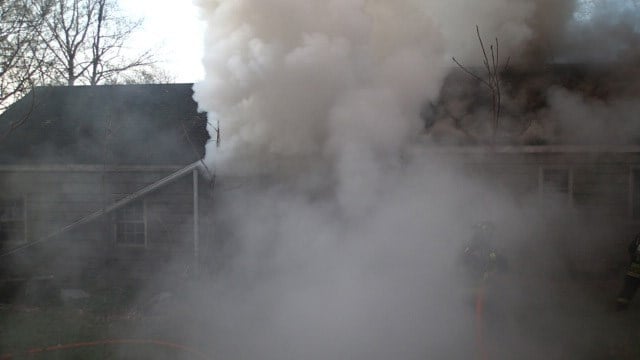 (Westport Fire Dept. photo)
WESTPORT, CT (WFSB) -
A person and a couple of dogs had to be rescued from a morning fire in Westport.
Firefighters said they were called to 189 Cross Hwy. just after 6 a.m. on Monday.
They said the call came in as being "an occupant trapped in a house."
Eleven firefighters and four officers responded and were able to rescue the person.
Firefighters from Fairfield also helped.
The unidentified person was transported to a local hospital for non-life-threatening injuries.
Firefighters said they also rescued two dogs that were still in the house.
They were able to extinguish the flames.
The cause remains under investigation.
The Westport Fire Department said the fire underscored the importance of smoke detectors in homes, though it declined to say if detectors were a factor in this case.
Copyright 2017 WFSB (Meredith Corporation). All rights reserved.