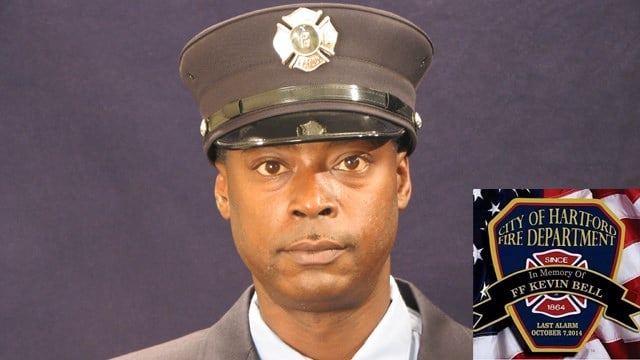 Kevin Bell was killed battling a fire in Oct. 2014. (Hartford Fire Dept. photos)
HARTFORD, CT (WFSB) -
It was the last place he'd been before giving his life to fight a fire in Hartford.
Now, Firefighter Kevin Bell's fire station on Blue Hills Avenue will bear his name.
A dedication ceremony has been set by the Hartford Fire Department.
It's happening on Sunday at 1 p.m. at Engine 16. The station is located at 636 Blue Hills Ave.
Bell left from the station on Oct. 7, 2014 and died battling a fire right down the road.
His death led to an overhaul of practices by Hartford firefighters as well as shed light on equipment deficiencies that were uncovered by investigators.
Bell's family has said in the past that his legacy will be making things safer for his fellow firefighters.
Copyright 2017 WFSB (Meredith Corporation). All rights reserved.