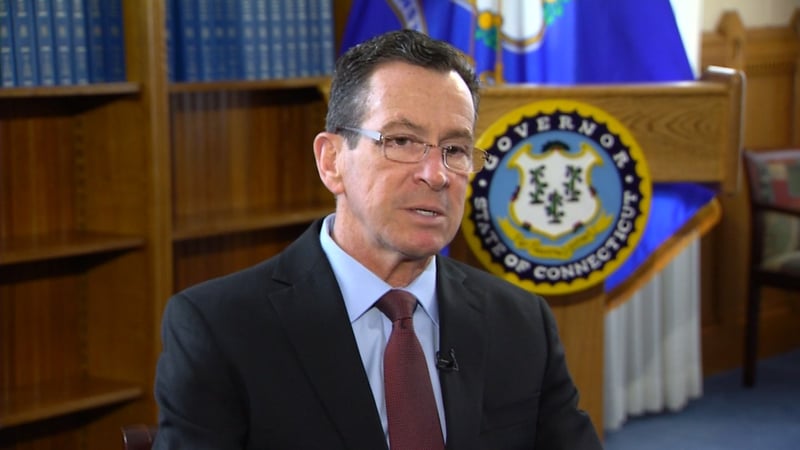 Gov. Dannel Malloy. (WFSB photo)
HARTFORD, CT (AP) -
Democratic Gov. Dannel P. Malloy is asking battling legislative leaders to meet with him next week to "chart a course together" for reaching an agreement on a new, balanced state budget.
Malloy extended the invitation Wednesday, a day after the General Assembly's Appropriations Committee abruptly adjourned without taking a vote on a proposed $40.3 billion, two-year spending plan. The move prompted Democratic and Republican legislative leaders to blame each other for the breakdown.
Democrats said a vote wasn't taken because there wasn't enough bipartisan support, claiming they expected GOP votes for the bill. Republicans said they always intended to present an alternative budget, something that could happen as soon as Thursday.
Meanwhile, the Finance Revenue and Bonding Committee is scheduled to meet Thursday to vote on a tax plan.
Copyright 2017 The Associated Press. All rights reserved. This material may not be published, broadcast, rewritten or redistributed.