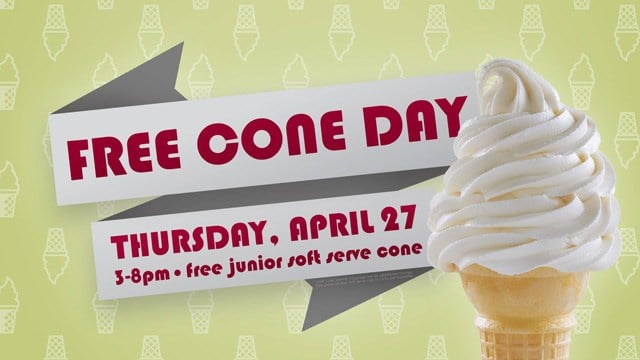 (Carvel photo)
(WFSB) -
Get your free ice cream cone on Thursday!
Carvel is offering a free junior soft serve cone on April 27 from 3 p.m. to 8 p.m.
Flavors include vanilla, chocolate or cookie butter.
Carvel said it partnered with the American Red Cross to "spread good will in support of the charity's annual Giving Day."
It said while supplies last, customers will offer a $1 coupon book worth more than $20 in Carvel savings. All of the proceeds go to the Red Cross to support disaster relief efforts.
Donation efforts will exceed $150,000, Carvel said.
Anyone looking to donate to the Red Cross directly can do so on its website here.
To find a Carvel location, clear here.
Copyright 2017 WFSB (Meredith Corporation). All rights reserved.