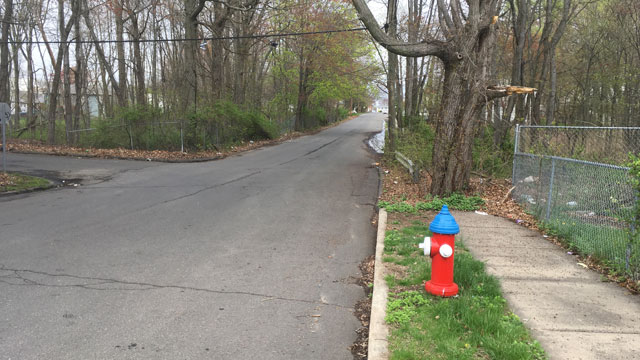 Students complained about 'minor injuries' after bus makes sudden stop in West Haven on Thursday. (WFSB)
WEST HAVEN, CT (WFSB) -
Several students complained about "minor injuries" after a school bus was forced to make "a sudden stop" in West Haven on Thursday afternoon.
The incident was reported Medford Street near the intersection of Jaffrey Street around 3 p.m. Police said the unidentified bus driver "made a sudden stop to avoid a collision."
There were students on the bus at the time of the incident and police said 10 to 12 complained "minor injuries." One child was taken to the hospital with "minor shoulder and back injuries."
Fifth grader Jailon Vasquez, who was on the bus, said another driver nearly caused an accident, but his school bus driver saved the day.
"They had a stop sign and they just went through and they just completely cut us off and when they pulled the brake we all fell forward," Vasquez said. "I don't know what exactly happened, but most of them got hurt on their backs or their throat or their neck and that's it."
Vasquez said his neck is a little sore and he's hopeful he can at least get out of school on Friday. But, his mom Ana isn't making promises and she appreciates that the school called her right after the problem.
The incident remains under investigation by the West Haven Police Department.
Copyright 2017 WFSB (Meredith Corporation). All rights reserved.