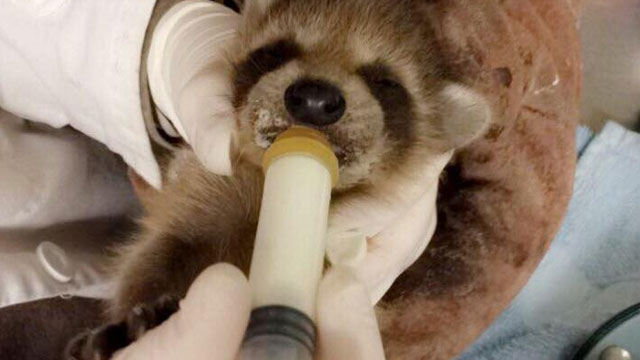 This baby was started on formula after a leg injury. (Kensington Bird & Animal Hospital)
KENSINGTON, CT (WFSB) -
A baby raccoon with an injured leg is recovering after being found in Middletown earlier this week.
The raccoon was brought to Kensington Bird & Animal Hospital by the Middletown Animal Control. The raccoon had "a potential hurt leg and abandonment from his mother."
"Fortunately, there were no injuries and we got him started on formula," Kensington Bird & Animal Hospital posted on its Facebook page.
The raccoon is now headed to a licensed wildlife rehabber.
Copyright 2017 WFSB (Meredith Corporation). All rights reserved.