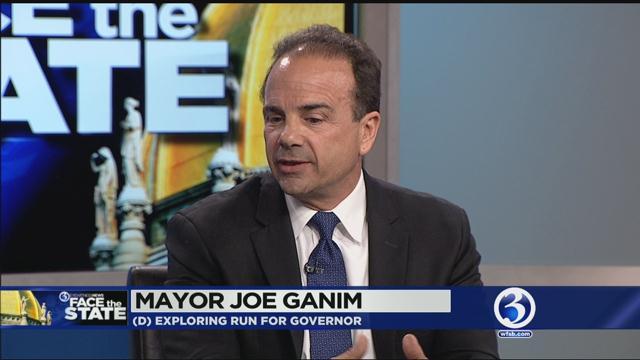 Bridgeport Mayor Joe Ganim (WFSB)
BRIDGEPORT, CT (WFSB) -
Bridgeport Mayor Joe Ganim will make it official on Friday that he is starting the process of exploring a run for governor of Connecticut.
He made the announcement exclusively on Thursday, during an appearance on "Face the State."
A victory would be another notch in the belt of his political comeback that many thought was impossible.
He was elected mayor of Bridgeport for the sixth time in 2015. That was 12 years after he was found guilty in 2003 of 16 corruption charges.
He served nearly seven years in prison for steering city contracts in exchange for hundreds of thousands of dollars in gifts.
After he was re-elected a year-and-a-half ago, Mayor Ganim said the people of his city placed their trust in him again.
Now he hopes to win over the state.
"Filing allows us to begin the process of looking for financial support, be in the process, and as we go - that's why I thought it was important to do that now," Ganim said.
He has some financial hurdles to overcome and he'll talk about that and much more on "Face the State" with Dennis House and Susan Raff on Sunday at 11 a.m.
Copyright 2017 WFSB (Meredith Corporation). All rights reserved.