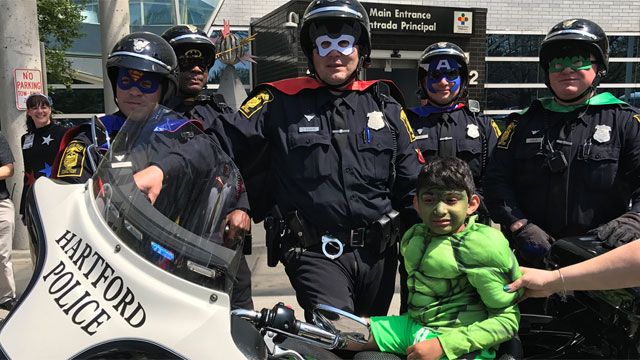 Hartford police officers participated in a superhero parade for CCMC patients. (WFSB)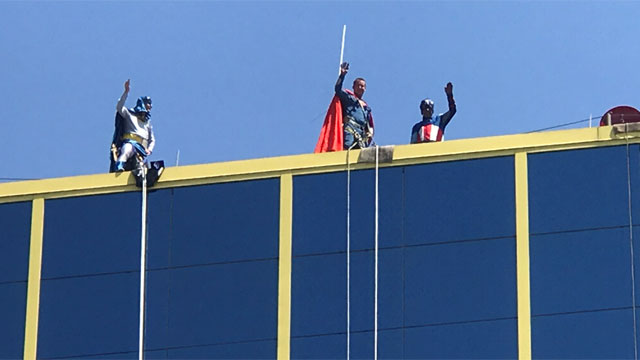 Costumed window washers entertain kids at CCMC on Friday. (WFSB)
HARTFORD, CT (WFSB) -
In honor of National Superhero Day, several window washers dressed up as Captin America and Batman to cheer kids at Connecticut Children's Medical Center in Hartford on Friday afternoon.
Friday marked the fourth annual Superhero Day at CCMC. The event is made possible by support from the Hole in the Wall Gang Camp.
This year, kids were also treated to a motorcycle parade down Washington Street with superheroes on police motorcycles. The parade went past CCMC.
Hospital visitors were treated to Hole in the Wall Gang Camp superhero-themed art activities, life-size LEGO superhero models and LEGO build activities,
Copyright 2017 WFSB (Meredith Corporation). All rights reserved