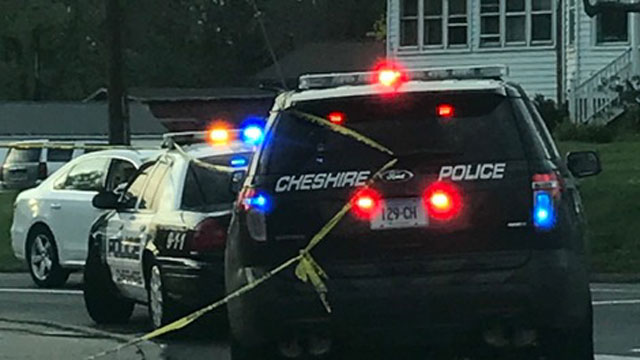 A 14-year-old girl was hit by 18-wheeer truck on Friday evening. (WFSB)
CHESHIRE, CT (WFSB) -
A teenage girl was struck by a tractor-trailer in Cheshire on Friday evening, police said.
An 18-wheeler, which was carrying a wire, was traveling eastbound on West Main Street around 5:30 p.m. Police the tractor-trailer hit a 14-year-old girl, who was in the crosswalk at the corner of Main Street.
Police said the tractor-trailer was making a right turn onto Main Street at the crash. The rear tires of the trailer portion of the tractor-trailer struck the girl's leg, which left her injured, according to police.
Police said the girl was taken to a nearby hospital with non-life-threatening injuries
The 18-wheeler remained on scene and was "cooperating with the investigation which is still ongoing." Police said the driver was also taken to the hospital.
The Cheshire Police Traffic Division were called to the scene and are investigating the cause of the crash.
Copyright 2017 WFSB (Meredith Corporation). All rights reserved