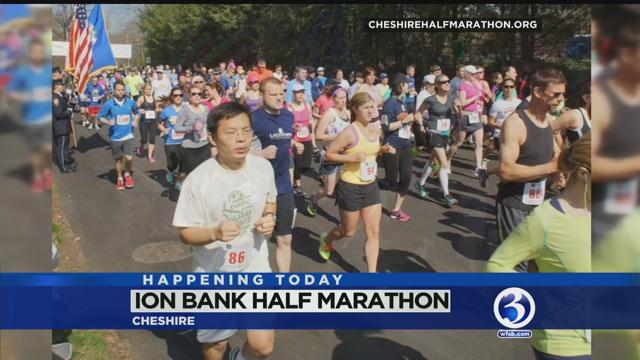 Cheshire will have road races to benefit people with developmental disabilities Sunday. (WFSB)
CHESHIRE, CT (WFSB) -
A record number of runners will lace up for the annual Ion Bank Cheshire Road Races Sunday.
In its sixth year, the event raises thousands of dollars of local organizations.
More than 3,000 people will take place in the races, which include a half-marathon, a 5K and a relay.
Registration will open at 7 a.m. and go through 8:15 a.m.
The half-marathon and relay kick off at 8:30, followed by the 5K.
The signature charities for the race are Abilities Without Boundaries, The Sarah Foundation, Best Buddies of Connecticut and the Cheshire Lions Club.
All of the organizations are dedicated to helping kids and adults.
There will also be a United Healthcare Healthy Living Festival going on that will offer health and medical service.
Copyright 2016 WFSB (Meredith Corporation). All rights reserved.