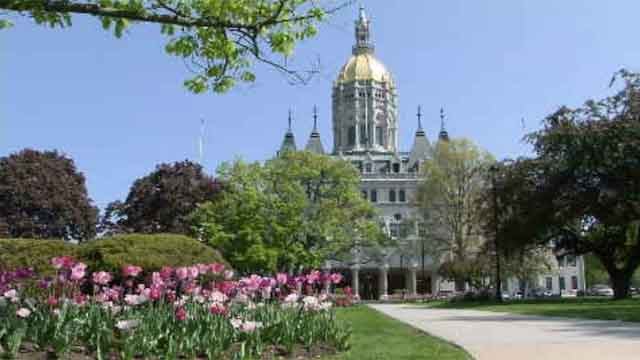 (WFSB photo)
HARTFORD, CT (WFSB/AP) -
Lawmakers will soon have a better understanding of Connecticut's fiscal situation as they struggle to reach a budget agreement.
Democratic Gov. Dannel P. Malloy's budget office and the General Assembly's nonpartisan Office of Fiscal Analysis are expected Monday to release state revenue estimates both offices agree upon. The estimates will cover the current two-year budget and the following three years.
Early reports show state income tax collections are seriously lagging, prompting Malloy to issue a hiring freeze.
The new fiscal year beginning July 1 has been projected to have an approximate $1.7 billion deficit. The state's main spending account is typically about $18 billion.
Malloy hopes to meet this week with legislative leaders to discuss the budget, acknowledging the deficit problem could worsen by hundreds of millions of dollars.
Republicans are calling for union concessions and their budget has $300 million less in spending than the governor's.
There are a few proposals to increase taxes but right now they are just that, and are not part of either budget.
The senate's democratic leadership is expected to make some type of announcement at 12:30 p.m.
Copyright 2017 The Associated Press. All rights reserved. This material may not be published, broadcast, rewritten or redistributed.