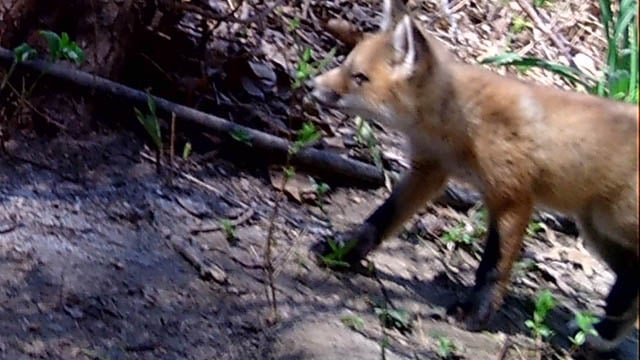 A litter of kits was found by the CWRA after their mother was illegally shot. (CWRA Board of Directors)
COLUMBIA, CT (WFSB) -
Wildlife officials trying to track down baby foxes after their mother was killed found them and report that they're safe.
Eyewitness News spoke exclusively with a woman who heard two gunshots and saw a man holding a red fox on Columbia over the weekend.
The CT Wildlife Rehabilitators Association found the kits and caught them on camera several times.
It said they appear to be about 6 weeks old and would have still been nursing.
The group is offering support formula and weaning food.
It said it will continue to monitor the den for an adult.
Eyewitness News learned that the man who shot the fox was cited because it's not hunting season.
See photos of the kits here.
Copyright 2017 WFSB (Meredith Corporation). All rights reserved.