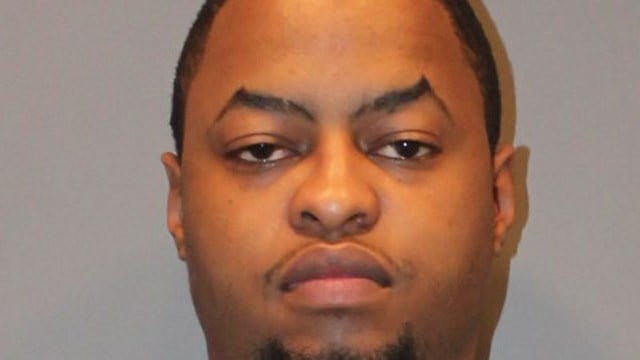 Idis Wilson was arrested for hitting and killing a man on a scooter in Bridgeport last February. (Stratford police photo)
BRIDGEPORT, CT (WFSB) -
Stratford police said they arrested a man for a scooter death that happened in February in Bridgeport.
Idis Wilson, 27, was arrested by way of a warrant for the death of Richard Rodriguez.
According to police, Wilson was driving his vehicle on Canaan Road near Mary Avenue in Bridgeport when he struck Rodriguez, who was riding a motor scooter.
The incident happened on Feb. 17.
Rodriguez was transported to Bridgeport Hospital where he died.
Police said Wilson was speeding at 59 mph down Canaan Road. The speed limit is 25 mph.
Wilson was charged with misconduct with a motor vehicle, second-degree reckless endangerment, reckless driving and negligent homicide.
His bond was set at $15,000.
Wilson was given a court date of May 9 in Bridgeport.
Copyright 2017 WFSB (Meredith Corporation). All rights reserved.