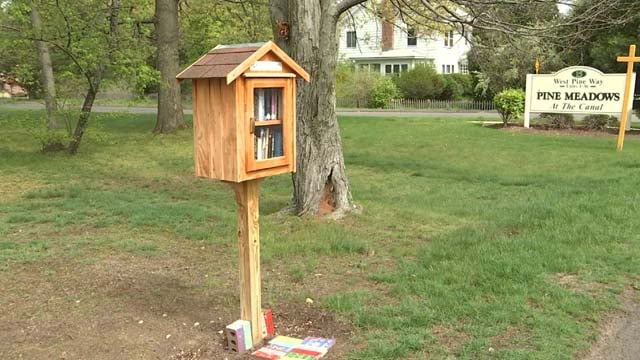 A bench was stolen from a woman's 'little library' in Plainville (WFSB)
PLAINVILLE, CT (WFSB) -
A bench was taken from a local little library, and now the community is coming together to offer some help.
Joyce Goldberg, of Plainville, said she woke up Tuesday morning, and realized a bench that has had next to her little library in her yard for more than a year, was gone.
She said she was shocked and disappointed when she realized someone had taken it.
"My first instinct was somebody must have taken it by mistake and I'm hoping that's what happened. Someone would see it here or on Facebook and return it," Goldberg said.
She said she's asking that whoever took it, return it and no questions will be asked.
Copyright 2017 WFSB (Meredith Corporation). All rights reserved.