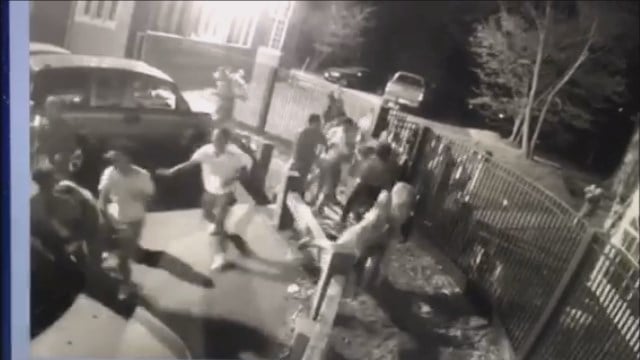 HARTFORD, CT (WFSB) -
Trinity College in Hartford is hosting a forum on Wednesday afternoon for students, staff and faculty after some fraternity members were ambushed by more than 20 neighborhood teens over the weekend.
The informal gathering will address safety concerns on campus. There's already heightened security here on campus, according to the school.
The college said it is doing what it can to ensure students feel safe as the semester winds down.
About two dozen non-Trinity students made their way into one fraternity's annual spring formal at St. Anthony Hall just before 11 p.m. Saturday night, the school said.
Officials said when Trinity students asked the group to leave, they were assaulted by some of the group.
No one was hospitalized; however, the school said a handful of the fraternity members either have concussions or bruises following this incident.
The teens fled and were not arrested. Hartford police are working to identify them.
In the meantime, Wednesday's meeting will be open to the campus community to discuss what happened.
The meeting will be held from noon to 1 p.m. at the college's Rittenberg Lounge.
Copyright 2017 WFSB (Meredith Corporation). All rights reserved.