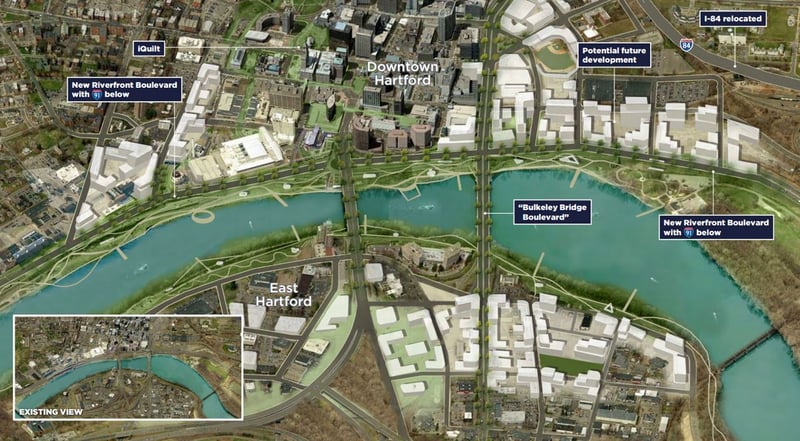 (CT DOT)
HARTFORD, CT (WFSB) -
Traffic at the I-84 and I-91 interchange in downtown Hartford may soon flow easier.
Many people call it the worst interchange in the state, and now state officials are considering several plans to completely change the interchange.
The first scenario would move the interchange north of downtown Hartford and lower it to ground level, officials from the Department of Transportation said.
I-84 and I-91 would move out of downtown and meet in East Hartford.
The second option would shift I-84 to the south near Flatbush Avenue.
Tunnels would run beneath Trinity College, Colt Park and other south end landmarks.
A third option keeps the interchange as is, but would widen the highway.
A $1 million study is underway. Officials will present their findings at public hearings in the fall.
Copyright 2017 WFSB (Meredith Corporation). All rights reserved.