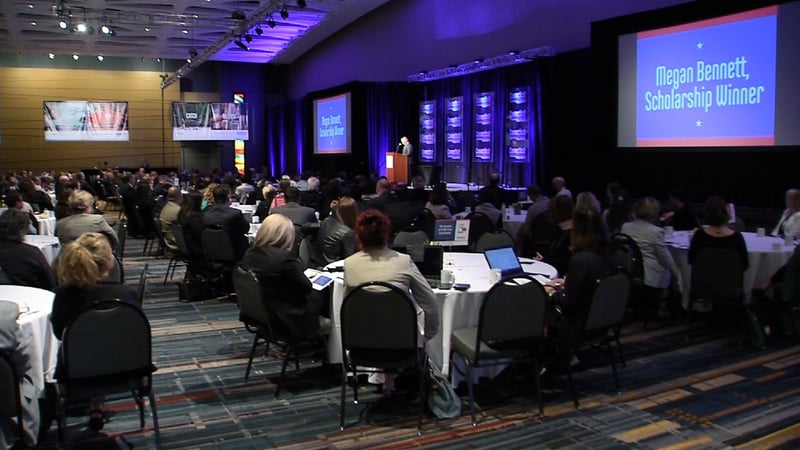 Businesses and tourism officials discussed ways to grow the state's tourism revenue on Thursday. (WFSB photo)
HARTFORD, CT (WFSB) -
Officials looked for ways to add to Connecticut's $15 billion tourism industry.
Thursday, the annual governor's conference on tourism was held at the Connecticut Convention Center in Hartford.
Tourism officials said it's important to get businesses that contribute, like hotels, restaurants and attractions, in the same room to discuss collaboration.
They said tourism is one of the fastest growing sectors of the economy and it employs 80,000 people.
"It really is an investment that pays back significant returns not only to the economy but to the budget," said Tim Sullivan, deputy commissioner, Department of Economic and Community Development. "The hotel tax generates a little less than $120 million every year. So the more we can grow that, the more it goes directly back toward the general fund."
Officials said the current proposed budget allocates $8.3 million to tourism, which is more than the past budget. Most of that money is spent on out-of-state advertising to draw visitors to Connecticut.
Copyright 2017 WFSB (Meredith Corporation). All rights reserved.