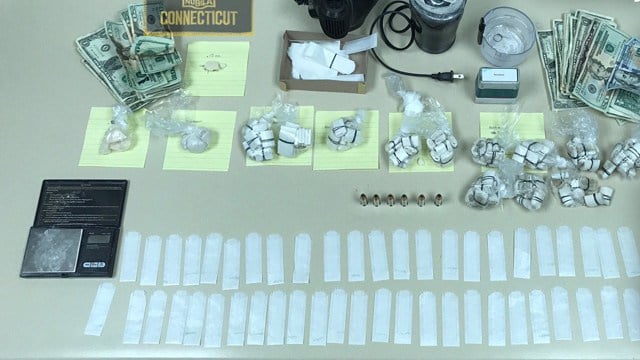 (Hartford police)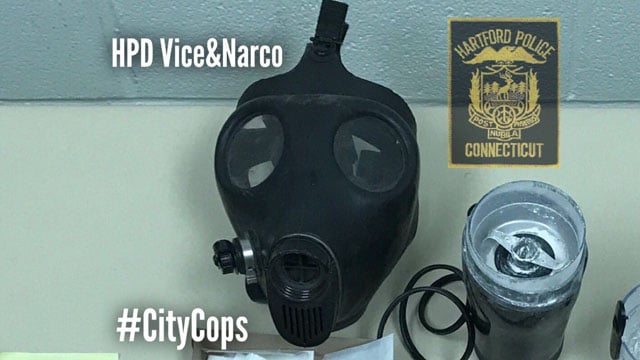 (Hartford police)
HARTFORD, CT (WFSB) -
Eleven people were arrested in Hartford following a crackdown on fentanyl-based heroin sales and use.
According to Hartford police, a warrant operation led to the seizure of 1,300 bags of packaged heroin, 21 grams of heroin/fentanyl, 27 grams of crack cocaine and 18 grams of powdered cocaine.
They also found $1,558 in cash, a protective gas mask, digital scales, a drug grinder and packaging materials that contained a stamp identified from a recent heroin overdose death investigation.
The following people were arrested:
William Rivera of Hartford
Juan Rivera of Hartford
Franky Vega of Hartford
Victor Rodriguez of Hartford
Olga Ortiz of Hartford
Alexcia Dones of Hartford
Peter Cruz of Hartford
Shawn Griffin
Robinson Diaz of Hartford
Angel Vasquez-Rogue of East Hartford
Gilman Standish
Charges range from narcotics possession to trespassing.
Copyright 2017 WFSB (Meredith Corporation). All rights reserved.