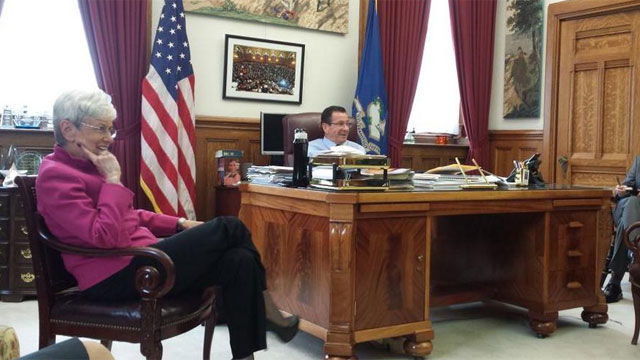 Lt. Gov. Nancy Wyman and Gov. Dannel Malloy. (WFSB file photo)
HARTFORD, CT (AP) -
Lt. Gov. Nancy Wyman says she's organizing a bipartisan working group to examine how the Republican health care bill that cleared the U.S. House of Representatives could affect Connecticut.
The Democrat said Thursday she's reaching out to Democratic and Republican leaders, asking them to appoint specific lawmakers who have an expertise in health care issues. She hopes the group can meet in the coming weeks and "look at what this bill might do to us and what needs to be done for the state."
Wyman says 800,000 residents on Medicaid and 100,000 using the exchange could be affected by the federal legislation, which now moves to the U.S. Senate. She says Connecticut, which is grappling with budget deficits, could lose $1 billion a year in federal funds under the bill.
Copyright 2017 The Associated Press. All rights reserved. This material may not be published, broadcast, rewritten or redistributed.