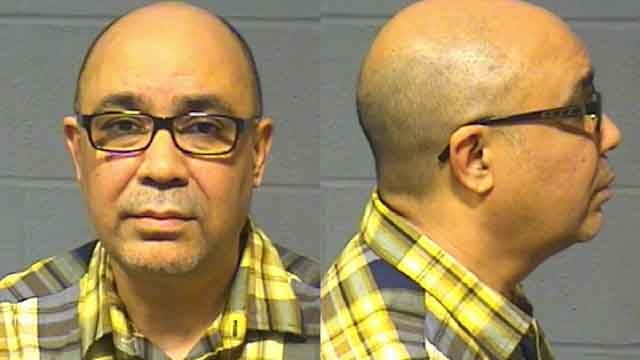 Eduardo Genao (Hartford Police Department)
HARTFORD, CT (WFSB) -
A judge has dismissed child endangerment charges against a former Hartford school administrator who is accused of sending inappropriate messages to a teen.
Last year, Eduardo "Eddie" Genao resigned amidst allegations he was sending inappropriate texts to a 13-year-old girl from New York. He was then arrested.
Tricia Lindsay said her daughter was the recipient of those messages. She said it all began when she and her daughter were at an event at Bulkeley High School and Genao sat near them and befriended the girl.
His personnel file revealed that he had been reprimanded eight years before for similar behavior and there were unsubstantiated claims of harassment also in his file.
Lindsay told Eyewitness News that Genao's attorney sought to have the felony child endangerment charge dismissed because Connecticut didn't have jurisdiction since the messages were sent to the teen when neither was in the state.
On Thursday, Lindsay said she learned that Genao's attorney succeeded in getting the case dismissed in Connecticut. It now moves to federal court in New York.
"They're saying the text message did not take place in Connecticut. The explicit text messages, I told her that's not true," Lindsay said. "I think that CT really made a big mistake."
Eyewitness News reached out to the state's attorney's office for comment and Genao's attorney, but has not heard back.
Copyright 2017 WFSB (Meredith Corporation). All rights reserved.