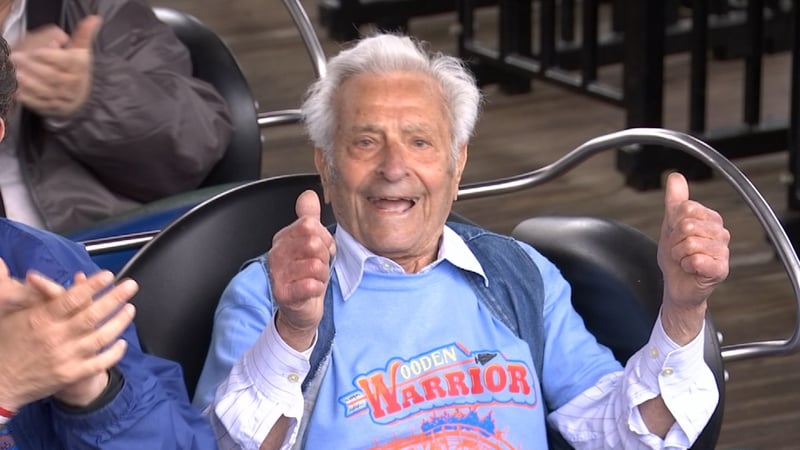 (WFSB)
MIDDLEBURY, CT (WFSB) -
Arms up, and buckling down, 91-year-old Louis Picariello will take his first roller coaster ride of the year at Quassy Amusement Park.
But, Picariello is not afraid of the wooden roller coaster in Middlebury, Connecticut, in fact, he makes the 130 mile trip from Needham, MA to ride the park's Wooden Warrior.
Picariello and his daughter, Toni hold a friendly competition to see who can ride the coaster the most.
"I try to beat her in going on a roller coaster the most times in a day," Louie said with a sense of excitement during a recent interview.
A coaster enthusiast since he was a young boy in Boston, Picariello would ride the coasters during the summer at the park at Revere Beach.
Today, he said, he travels the country to be the first in line as parks open.
"Just the thrill of riding keeps my heart pumping," said Picariello, laughingly.
Copyright 2017 WFSB (Meredith Corporation). All rights reserved.