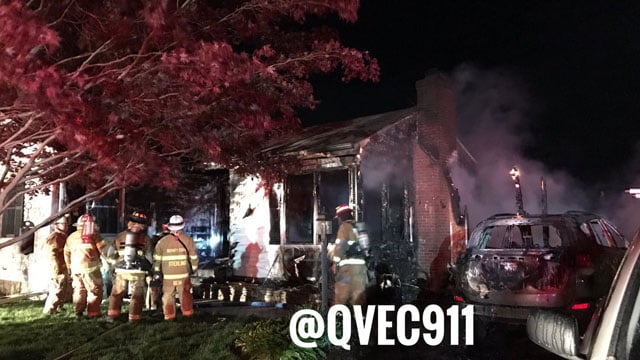 (@QVEC911 Twitter photo)
STERLING, CT (WFSB) -
A fire in Sterling forced two people from their home overnight.
According to dispatchers, firefighters were sent to the home on Plainfield Pike around 12:30 a.m. Monday.
They said it started as a garage fire that spread to the home.
No injuries were reported.
The American Red Cross was said to be helping the two adults who were displaced.
The cause of the fire remains under investigation.
Copyright 2017 WFSB (Meredith Corporation). All rights reserved.