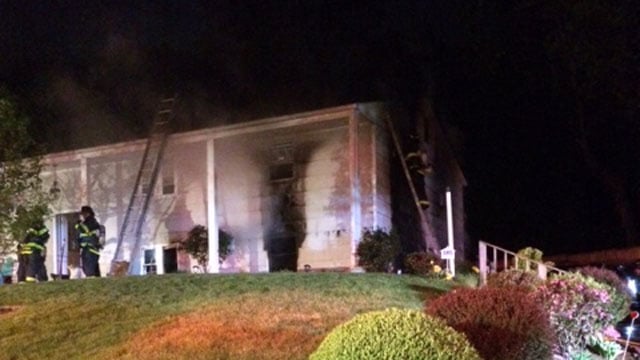 (Norwalk Fire Dept.)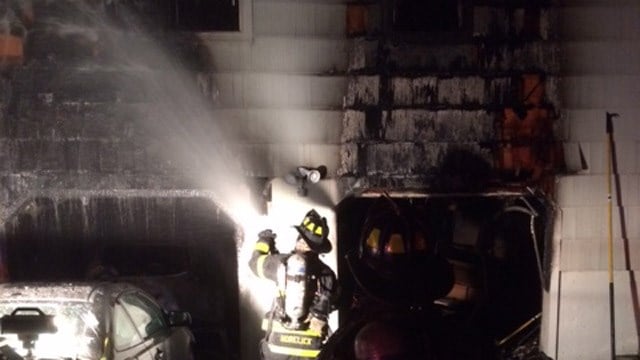 (Norwalk Fire Dept.)
NORWALK, CT (WFSB) -
Eight people were forced from their home by flames late Monday night.
According to the Norwalk Fire Department, the six adults and two children were living in the two-floor garage on Richlee Road when the flames broke out.
Firefighters said they arrived around 11:45 p.m. to find heavy fire coming out of the garage.
The fire was contained, but there was heat and smoke damage to the first and second floors.
Two vehicles on the outside were destroyed.
Firefighters said two adults were living in the garage level. The four other adults and two children were living on the second floor.
One of the men on the second floor, who is in his 60s, had to be transported to Norwalk Hospital for possible smoke inhalation that happened while he was searching for his dog. The dog was found by family members and transported to a local vet. It appeared to have difficulty breathing, but firefighters said its condition was improving.
The garage was deemed unfit for occupancy.
The cause of the fire remains under investigation.
Copyright 2017 WFSB (Meredith Corporation). All rights reserved.