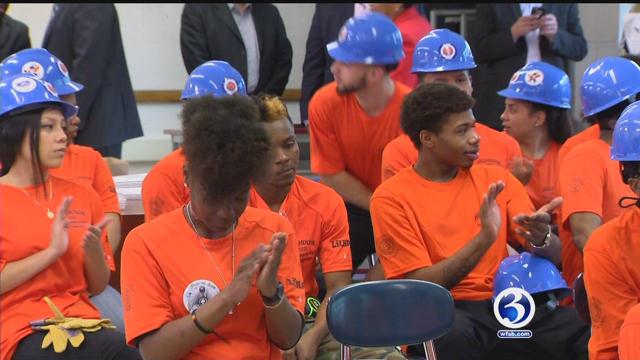 Students at Hillhouse High recognized for their accomplishments. (WFSB)
NEW HAVEN, CT (WFSB) -
High school students in New Haven were congratulated and recognized by community leaders on Monday.
Students at Hillhouse High School were recognized for completing their specialized training that includes construction math, scaffolding, concrete, and other interests in the construction technology industry.
Students receive academic credit for completing the program.
"Before this, I wanted to be an electrician, and I got into this construction stuff and heard about the benefits," Hillhouse senior Carlos Mejis said. "It's really good. I'm looking forward to it."
At the end of the ceremony, students gave demonstrations of the skills they learned.
Copyright 2017 WFSB (Meredith Corporation). All rights reserved.