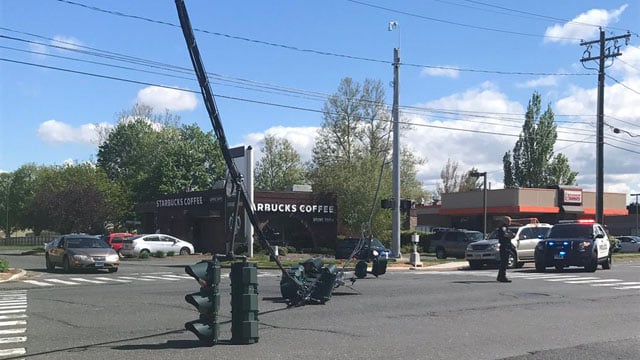 A traffic light fell across Spencer Street and Hillstown Road in Manchester, according to police. (@CaptDavisc photo)
MANCHESTER, CT (WFSB) -
A fallen traffic light caused traffic delays in Manchester on Thursday.
The light and its cables fell across the intersection of Spencer Street and Hillstown Road.
According to police, traffic is being diverted in the area.
Captain Chris Davis told Eyewitness News that a guide wire either snapped or came loose.
No injuries were reported.
The traffic lights were working around 1 p.m. and police reopened the intersection at that time.
Copyright 2017 WFSB (Meredith Corporation). All rights reserved.