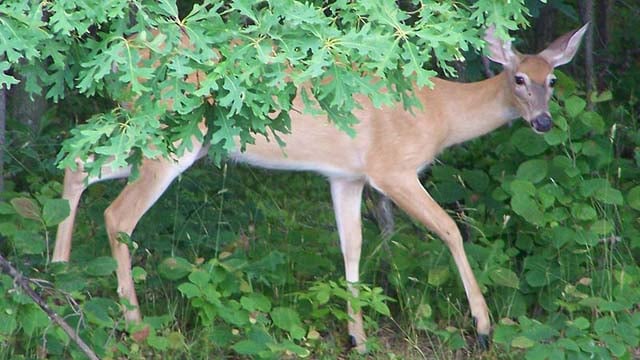 A white tail deer. (Wikimedia commons photo)
HARTFORD, CT (WFSB) -
Spring is a busy time for animals, which means there is a greater chance you could come across a baby animal that may appear to be orphaned or injured.
But officials with the Department of Energy and Environmental Protection said it is normal for animals to leave their young alone, and are often nearby watching and waiting to return.
For example, a fawn may be left alone for up to 48 hours. Baby rabbits spend just two to three weeks in the nest before becoming independent.
Wildlife experts say if you see young animals, it's best to leave them alone and not interfere.
However, if you find an injured animal, it is okay to step in and help.
You should avoid direct contact, keep pets and children away, and use heavy gloves to transfer the animal into a cardboard box.
Once you do that, contact an authorized wildlife rehabilitator immediately.
For more information, click here.
Copyright 2017 WFSB (Meredith Corporation). All rights reserved.