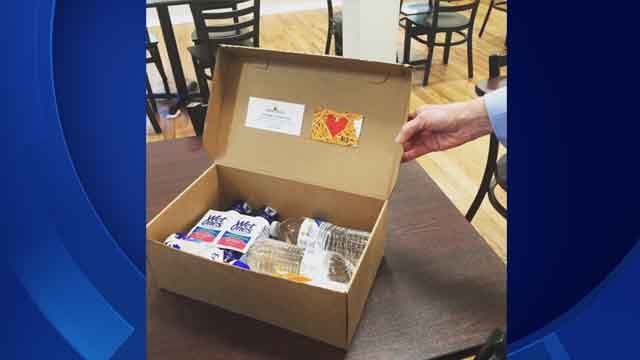 Police in Southington are handing out emergency kits to people in need (WFSB)
SOUTHINGTON, CT (WFSB) -
Police in Southington are saving lives with more than just a gun and badge.
Officers have started carrying emergency kits containing food, water, and other supplies to give out to needy residents
The kits are compiled by several charity groups, including Bread for Life and Main Street Community Foundation.
Twenty-five kits were made and four have been given out since the beginning of this month.
"I think it's huge already, I mean the fact that this many people are accessing, you know, care already and getting a meal already is awesome," said Donna Ayer, executive director of Bread for Life.
Organizers also said they hope it will encourage residents to seek help and show how police help every day.
Copyright 2017 WFSB (Meredith Corporation). All rights reserved.