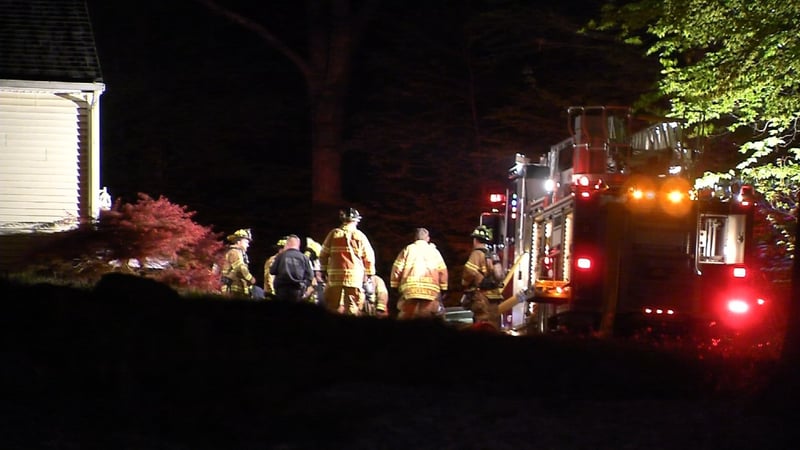 Two people suffered smoke inhalation during a garage fire on Penfield Hill Road in Portland. (WFSB)
PORTLAND, CT (WFSB) -
Two people suffered smoke inhalation during a garage fire in Portland.
Dispatchers told Eyewitness News that the fire broke out on Penfield Hill Road early Friday morning.
Mutual aid was requested.
They said it started with a car inside the garage.
The fire was quickly extinguished before flame damage could be done to the house or the garage. However, there is smoke damage throughout the garage.
Firefighters said the two people who suffered smoke inhalation were the homeowners. They are expected to be ok.
The exact cause remains under investigation.
Copyright 2017 WFSB (Meredith Corporation). All rights reserved.