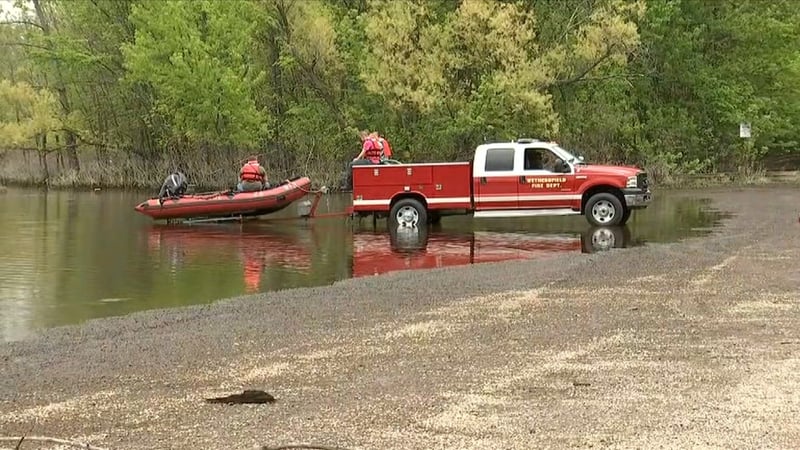 A kayaker drowned after his kayak overturned in Wethersfield Cove, police said. (WFSB)
WETHERSFIELD, CT (WFSB) -
Police have identified the male kayaker who's body was pulled from the Wethersfield Cove on Friday morning.
Someone fishing spotted a "body floating" in the Connecticut River near the entrance of the Wethersfield Cove around 10:45 a.m. The body was pulled from the water "several hundred yards south of the mouth of the entrance to the Wethersfield Cove."
Police said the man, who was later identified as 47-year-old Hartford resident Sandro Louro, was "unresponsive" at the scene.
Police said they located "an overturned kayak several hundred yards north of the victim's location." During their investigation, police said Louro "fell from the kayak and drowned."
Officials with the office of the chief State's Medical examiner were called to the scene. The medical examiner's office said Louro died of Asphyxia by submersion and his death was ruled accidental.
Anyone with any information about this incident is called the Wethersfield Police Department at 860-721-2900.
Copyright 2017 WFSB (Meredith Corporation). All rights reserved.