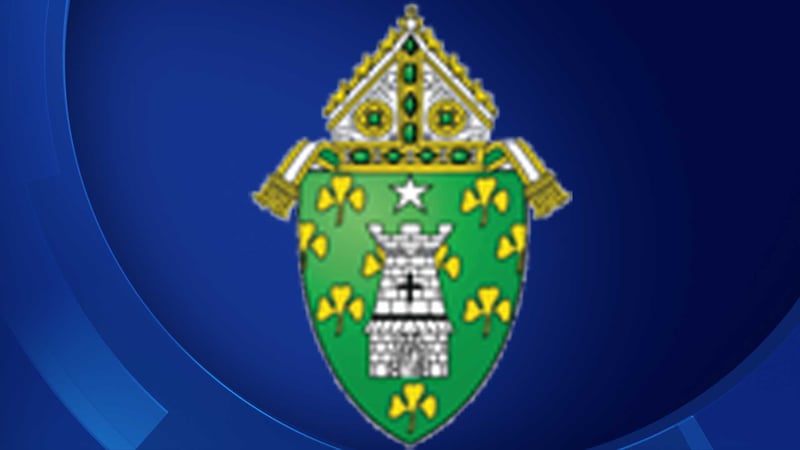 Diocese of Norwich will merge four parishes in the coming months.
NORWICH, CT (WFSB) -
Bishop of Norwich announced on Friday that four parishes in that diocese would be merging.
Michael R. Cote said the following parishes will merge as "part of the diocesan pastoral restructuring plan:"
Sacred Heart in Wauregan to merge with All Hallows Parish in Moosup
St. Joseph in Dayville to merge with St. James Parish in Danielson
Sacred Heart in Vernon to merge with St. Bernard Parish in Rockville
St. Jude in Willington to merge with St. Philip Parish in Ashford.
Through the plan, one church building will no longer be used except for special occasions such as weddings. Cote said the merger plan will be carried out over the next few months and "the formation of new parish communities finalized in mid-October."
Cote said the reason for the pastoral planning was driven by the following factors:
population shifts from the North and Northeast to the South and Southwest
a decline in church attendance
a need for an increase in vocations to the priesthood
heightened 21s-century costs of operation for parishes, schools and institutions
in New England a decreasing and aging population
"We, as the body of the living Church, are stronger when closely united given present day challenges. Our focus is on what will yield the greatest good for all as guided by the teachings of Christ and of His universal Church. We are resilient in our faith and in our service to our Lord and Savior and to all among us who are most in need of our help, comfort and love. We will be stronger, revitalized and well-positioned going forward to actively live and share our faith. We are one family," Cote said in a statement on Friday.
There are 66 of 76 parishes in the Diocese of Norwich within five miles of another parish.
"Pastors and parishioners appreciate that change is, more often than not, uncomfortable at first. Experience shows that when priests and parishioners embrace change and pull together, parishes are able to flourish with greater shared resources and efficiencies," Diocese of Norwich said in a statement on Friday.
Copyright 2017 WFSB (Meredith Corporation). All rights reserved.