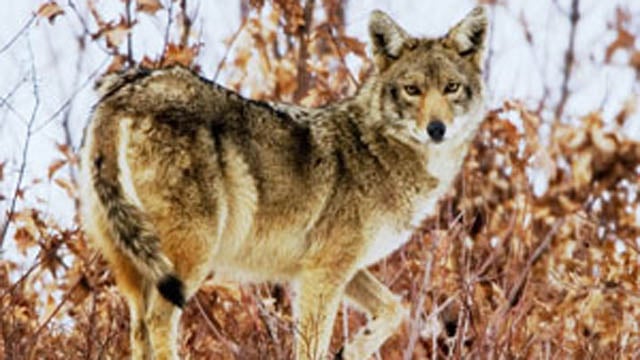 (CT DEEP file photo)
WOLCOTT, CT (WFSB) -
Animal officials in Wolcott are warning pet owners about a possible coyote in the area of a popular walking trail.
The Wolcott Dog Pound said it received many calls over the past few days about a coyote around Boundline, Coe and Munson roads as well as the walking trail in the area.
The pound said everyone needs to coexist with the animals and officers some tips on how to do so.
"Please be aware of your surroundings and stay alert while on the walking trail as well as in your own yard," the pound posted to its Facebook page. "Keep cats indoors and go outside with small dogs leashed close and larger dogs should be leashed and watched especially at dusk and dawn."
It said it's not unusual for coyotes to be spotted during the day, especially around this time of year.
The pound called the spring "pup season," which means parents are often out hunting for food to feed their young.
It said do not feed the coyotes or allow them access to trash.
The pound recommended that anyone who crosses paths with a coyote make loud noises like yelling or clapping while backing out of the area.
It said more information can be found on the Department of Energy and Environmental Protection's website here.
Copyright 2017 WFSB (Meredith Corporation). All rights reserved.