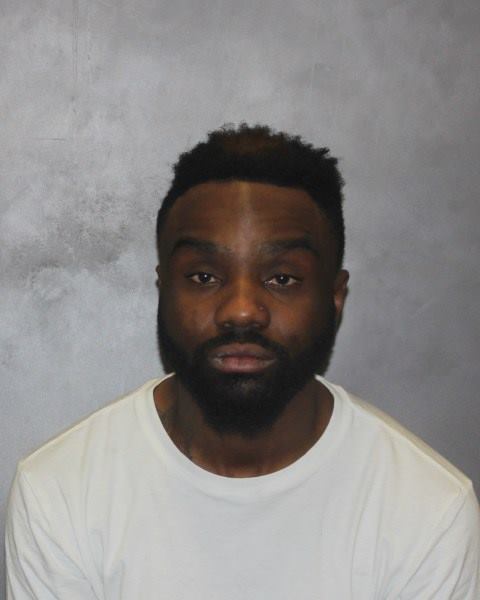 Lamar Maysonet was arrested by West Haven police after he rammed a cruiser and lead police on a chase. (West Have Police Dept.)
WEST HAVEN, CT (WFSB) -
West Haven police have arrested the driver of a car who rammed a police cruiser and lead officers on a short pursuit.
Police said they were attempting to stop the car drive by 30-year-old Lamar Maysonet of West Haven around 1:30 a.m. Saturday near Campbell Avenue and Elm Street for motor vehicle violations. Just as officers were going to make contact with Maysonet he put his vehicle in reverse and rammed into the police cruiser and then fled.
Officers were able to stop the car a short distance away on Coleman Street at which time Maysonet fled on foot.
A West Haven police K9 was released and quickly brought Maysonet into custody.
Maysonet was arrested and is facing several charges including interfering with police, engaging police in a pursuit and evading responsibility. He is being held on bond at this time.
The passenger in Maysonet's vehicle, Leone Benedict, was also arrested on an outstanding warrant.
Copyright 2017 WFSB (Meredith Corporation). All rights reserved.