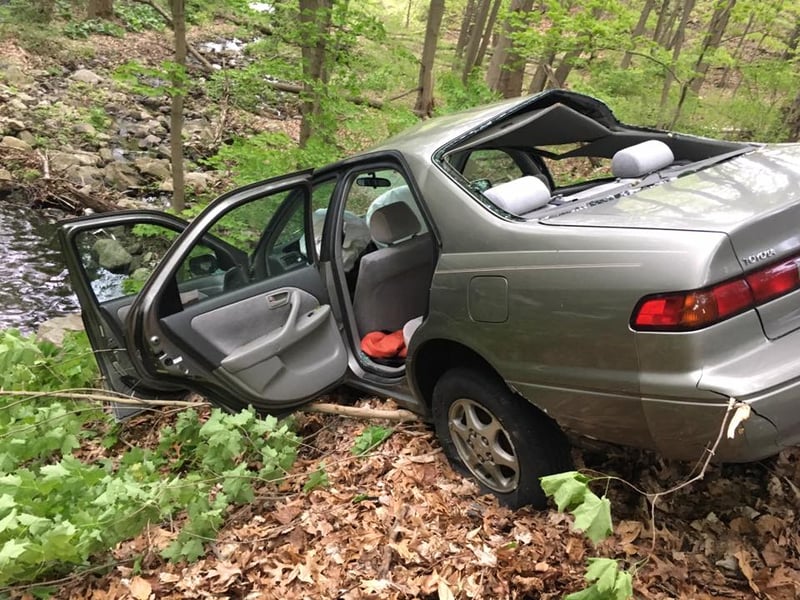 Courtesy of the Orange Volunteer Fire Department
ORANGE, CT (WFSB) -
Firefighters from the Orange Volunteer Fire Department rescued a woman whose car crashed down an embankment and into the woods on Saturday afternoon.
The accident took place at 2 p.m. on Saturday on Derby Milford Rd.
Crews said the car traveled through a wire guardrail and down a steep hill. Officials said the driver was unable to get out of the car and could not walk up the hill. She was taken up the hill using rescue equipment.
Officials said she was taken to Yale New Haven Hospital via an AMR ambulance.
Her condition is unknown.
Copyright 2017 WFSB (Meredith Corporation). All rights reserved.