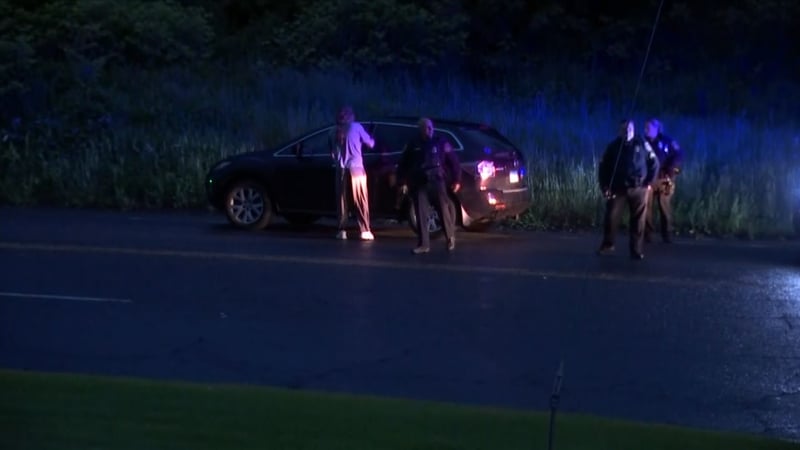 Cromwell police recovered a stolen vehicle early Monday morning. (WFSB photo)
CROMWELL, CT (WFSB) -
Following an uptick in vehicle thefts, Cromwell police said they recovered one early Monday morning.
Officers said they were called to Hicksville Road around 3:30 a.m.
They said they had to wake up the victim so the victim could go pick up his car.
They originally received a call from someone in town who said their own car was being rummaged through by several people.
When police arrived, the individuals got into several different cars and fled the scene.
An officer was able to track down one car, but the driver ran away.
A K9 unit from the Rocky Hill Police Department responded to help track the suspect.
The suspect was not located.
Police said they've been seeing more of these types of crimes and that the suspects have been teens and young adults who prey on people who don't lock their vehicles.
They said they see it happen most often Sunday night into Monday.
They maintain that it's important to lock vehicles and not leave the keys inside them.
Copyright 2017 WFSB (Meredith Corporation). All rights reserved.