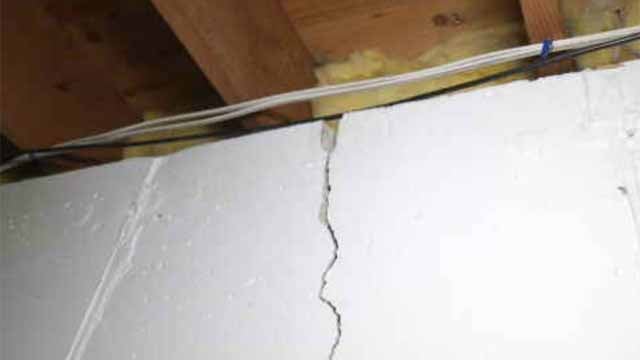 A growing number of homeowners with crumbling foundations in part of Connecticut are seeking financial relief from their town halls. (WFSB file photo)
WILLINGTON, CT (AP) -
A growing number of homeowners with crumbling foundations in part of Connecticut are seeking financial relief from their town halls.
An Associated Press review of the 36 communities identified as potentially having homes affected by the mineral pyrrhotite (PEER'-uh-tyt) found more than $1.2 million in local property taxes have been relinquished following reassessments of roughly 500 properties.
Local officials say that figure is just a small fraction of how much revenue they will ultimately have to forgo.
Tolland Town Manager Steven Werbner says many people are still afraid to come forward because they're concerned about possible problems with their banks and insurers.
The problem has been traced to a nearby quarry.
Copyright 2017 The Associated Press. All rights reserved. This material may not be published, broadcast, rewritten or redistributed.