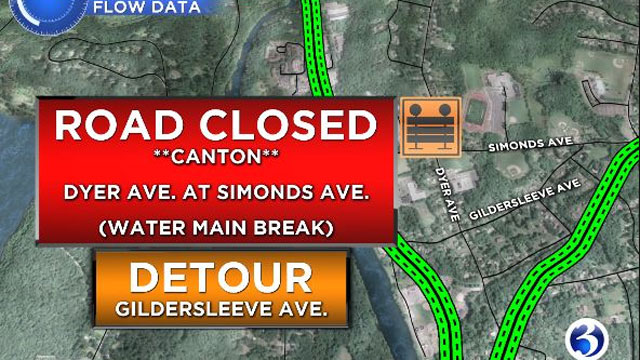 yer Ave was closed at Simonds Avenue because of a water main break. (WFSB)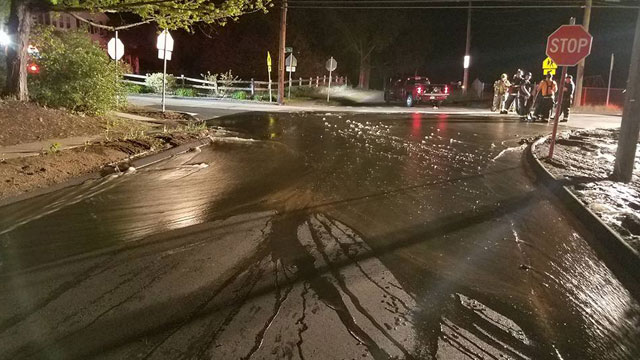 A water main break has closed Dryer Avenue. (Canton CT Volunteer Fire and EMS Department)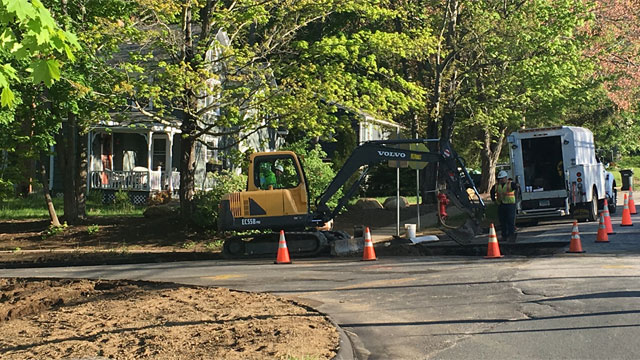 Crews were working to repair water main break on Tuesday. (WFSB)
CANTON, CT (WFSB) -
A school in Canton was closed because of a water main break on Tuesday morning.
The water main break was reported on Dyer Avenue around 1 a.m.
The break caused officials to close Canton Intermediate School. No other schools in Canton were affected by the water main break.
Water was shut off to some of the surrounding homes for a few hours. Customers in the Collinsville area of Canton also saw "diminished water pressure."
Connecticut Water company crews were called to the scene. The break was fixed just before 8 a.m. and crews were working to fill the hole back in.
Dyer Ave was closed at Simonds Avenue, police said.
To stay ahead of the delays, click here.
Copyright 2017 WFSB (Meredith Corporation). All rights reserved.