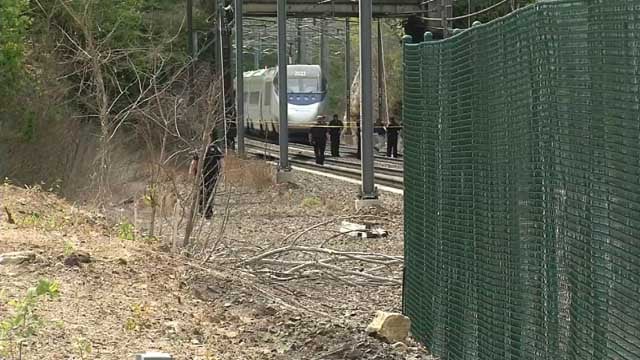 A man was struck and killed by a train in Branford on Tuesday (WFSB)
BRANFORD, CT (WFSB) -
Some trains along the shoreline are being delayed after a man was struck and killed by a train in Branford on Tuesday afternoon.
Shoreline East notified passengers that several trains would be delayed.
The incident happened in the area of North Harbor Street, around 2 p.m. The person was hit by an Amtrak Acela train.
"You should not be on the tracks, you should not be anywhere near the tracks, please stay off of them and please don't use it as a means of pedestrian traffic," said Branford Police Capt. Geoff Morgan.
Amtrak officials said there were 171 passengers on board the train, which was traveling from Boston to New York. Passengers were transferred to anther train.
Copyright 2017 WFSB (Meredith Corporation). All rights reserved.